Why pay for the same cable channels when you can get them for FREE? Families all across America and around the world are tired of paying high cable and satellite bills to watch their favorite shows.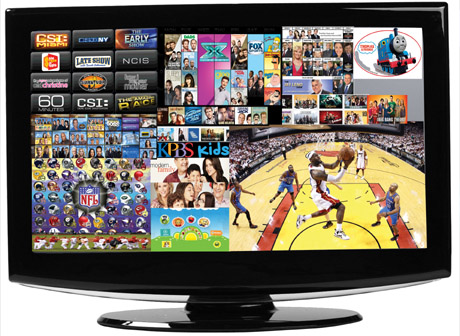 Super Sharp High Definition TV (HDTV)
Compact size ( 5" in height )
Easy to transport for indoor or outdoor use
Connect at your RV, Boat, Camper, Tailgate party or anywhere you are able to plug in a television.
Easy to install. NO CABLE BOXES NEEDED FOR EVERY ROOM
In addition to all your favorite shows, ZeroHDTV Digital Antenna is able to pull in channels Cable doesn't offer.
With only one ZeroHDTV Antenna You can watch HDTV on up-to 8 TVs
Why Free Over-The-Air Television
The DTV (an abbreviation of digital television, also called digital broadcast) transition in the United States was the switchover from analog (the traditional method of transmitting television signals) to exclusively digital broadcasting of free over-the-air television programming. The transition from analog to digital television has been described by David Rehr, president and CEO of the National Association of Broadcasters, as representing "the most significant advancement of television technology since color TV was introduced."[1] For full-power TV stations, the transition went into effect on Friday June 12, 2009, with stations ending regular programming on their analog signals no later than 11:59 pm local time that day.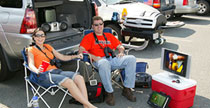 ZeroHDTV is an indoor/outdoor antenna. Simply disconnect


from your television, pack the cord and antenna and go!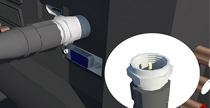 Simply plug it into the back of your television set or if its an analog TV plug it into the converter box then place in an area near a window or outside. The antenna is an indoor/outdoor antenna.
Signal strength calculations are based on the traditional TV reception model assuming an outdoor antenna 30 feet above ground level. Indoor reception may vary significantly.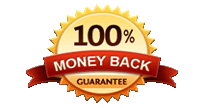 Guarantee


ZeroHDTV warrants & guarantees our product against defects in materials or workmanship for a period of 1 year from the date of purchase.